Slide 1
The Annual Meeting of The Indonesia Physiological Society
Challenges for physiologists in the development of science and technology in the post-COVID19 pandemic era
The 3rd ISGP 2022 will be held virtually on January 19th and 20th, 2022

Background
---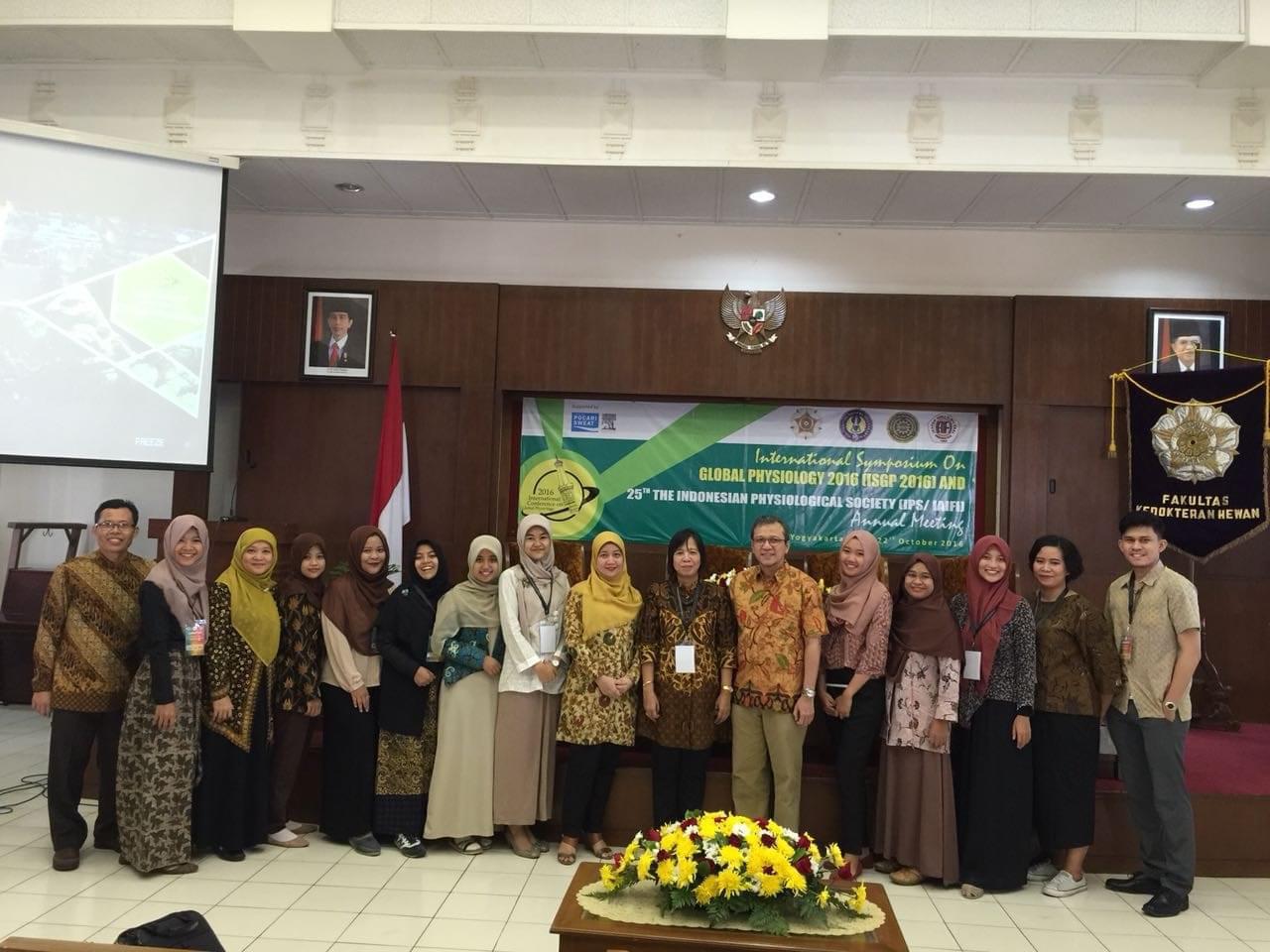 Universitas Gadjah Mada (internationally known as Gadjah Mada University ; Abbreviation : UGM) is an Indonesian public research university located in Yogyakarta, Indonesia, founded on December 19, 1949. UGM is the oldest and largest institution of higher learning in Indonesia. Located in Yogyakarta,Indonesia, the 360 acre university comprises of 18 faculties. Universitas Gadjah Mada has been considered to be one of the most prestigious universities in Indonesia.
UGM is implementing an educopolis area, a step taken by universities in creating conducive environment. These efforts are pursued in the context of developing multidisciplinary collaborations to increase the quality of life through one health concept which involve health care for human, animals, plants, and environment.
The 3rd International Symposium of Global Physiology is a biennial symposium organized by the Faculty of Biology, Faculty of Veterinary Medicine, and Faculty of Medicine, Public Health & Nursing UGM; collaborating with Indonesian Physiological Society (IAIFI) as the member of International Union of Physiological Sciences (IUPS). It will be also co-organized by three branch of The Indonesian Physiological Society (Yogyakarta, Aceh, and Bogor).
Focusing on the theme of Challenges for physiologists in the development of science and technology in the post-COVID19 pandemic era. This symposium is held to strengthen the collaboration between researcher, government, industries, and NGO.
Slide
Providing a platform for academia and researchers to share their knowledge and ideas in physiology and related fields.

Building a professional networking between physiologists worldwide.

Selected paper will be submitted to the journal below:

BIO Web of Conference

Indexed by Scopus:
- Bali Medical Journal
- HAYATI Journal of Biosciences

SINTA 2:
- Journal Sain Veteriner
- Biomolecular and Health Science Journal
- Buletin Peternakan (Bulletin of Animal Science)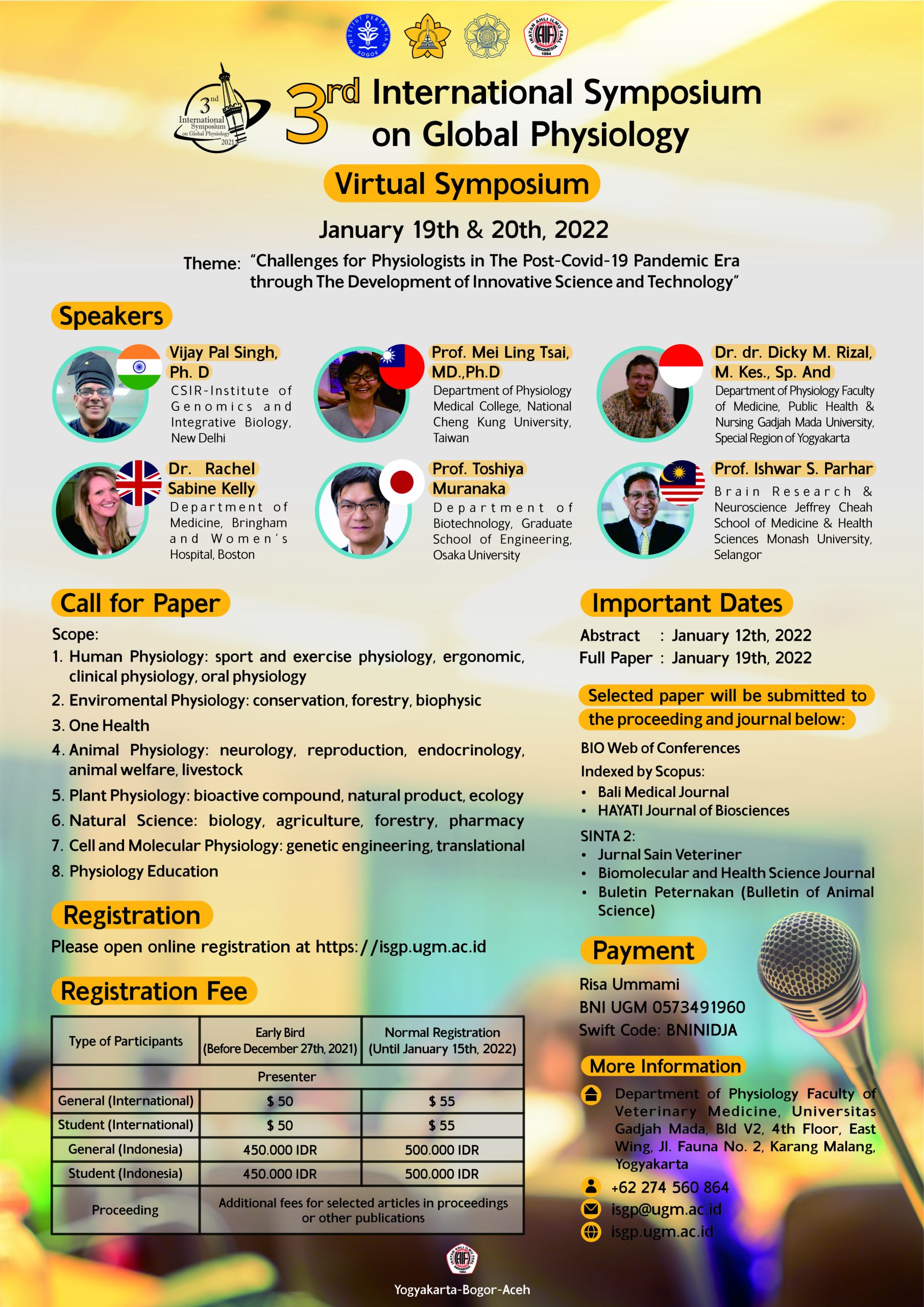 Block
The committee invites distinguished speakers from various countries to provide great insight and discussion during the plenary and parallel sessions.